A Brief Background
The latent need for a big ground and an exclusive cricket facility at Hyderabad culminated into creation of the state-of-the-art cricket stadium Uppal. Thanks to the initiatives, hard work of Mr. Vinod, the President of HCA (2004-10), Hon. Secretary Mr. Shivlal Yadav (2000-09) and support of all members of managing body and staff, Visaka International Cricket Stadium is a world class cricket stadium where the people of Hyderabad could enjoy the game of cricket in style either in day or at night under flood lights. Later the stadium was re-christianed as Rajiv Gandhi International Cricket Stadium (RGICS).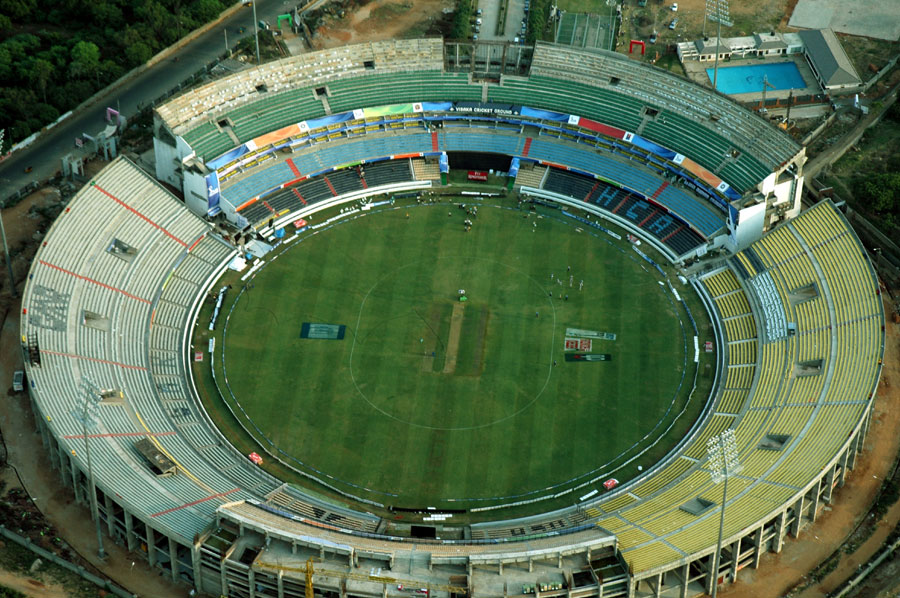 First International Match - 2005
The first International Match hosted at RGICS was South Africa vs India on 16th November 2005 during the 2005-06 season. South Africa won the toss and decided to field. It won the match by 5 wickets. Yuvraj Singh scored 103 runs in this match and became the first international players to register a century on this ground. The ground was filled up to its capacity and the Hyderabad crowd enjoyed the match like never before in its obstruction free sight-line.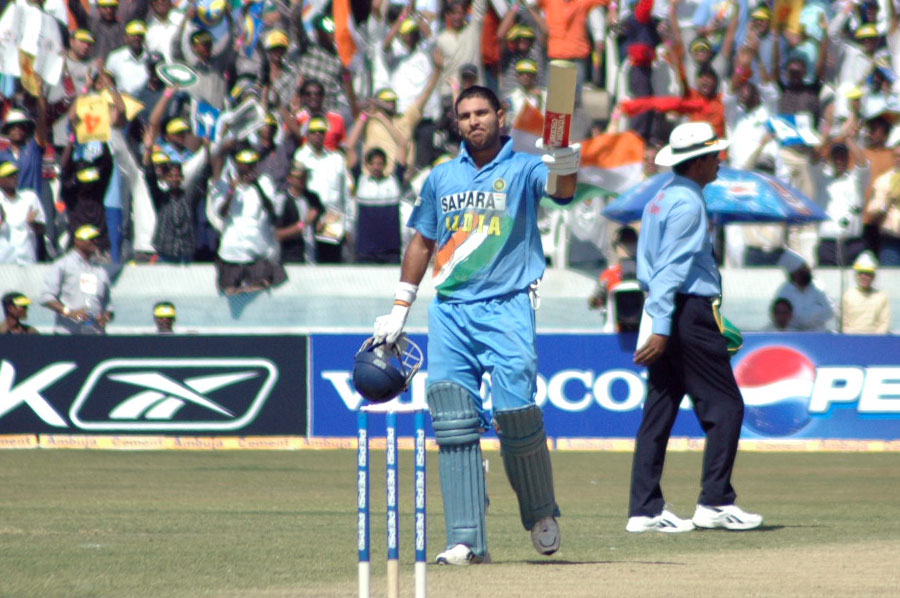 Youraj Singh waves to crowd after his Century at the first ODI in RGICS.
Bird's Eye View
Bird's eye view of RGICS, Uppal, Hyderabad. Stretched over 16 acres of land, the stadium has ample parking, exclusive practice area, reception lounge, commentators room, corporate boxes, spacious press room with all communications facility, exclusive room for umpires and state-of-the-art dressing rooms for teams.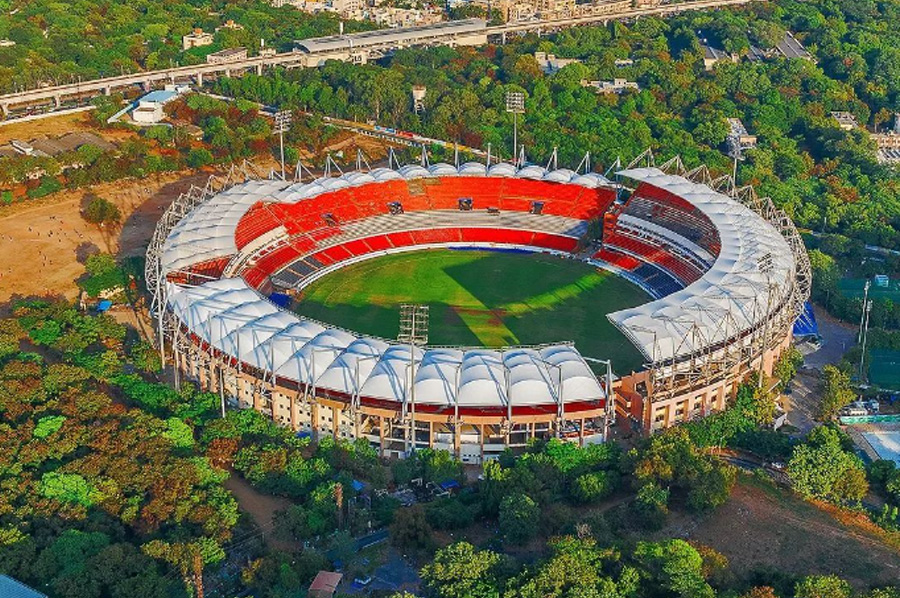 Flood Lit for Day-Night Play
Flood lights mounted on Six towers with standalone power generation for each tower, illuminates the stadium during day-night matches, Flood lights were commissioned in April 2007.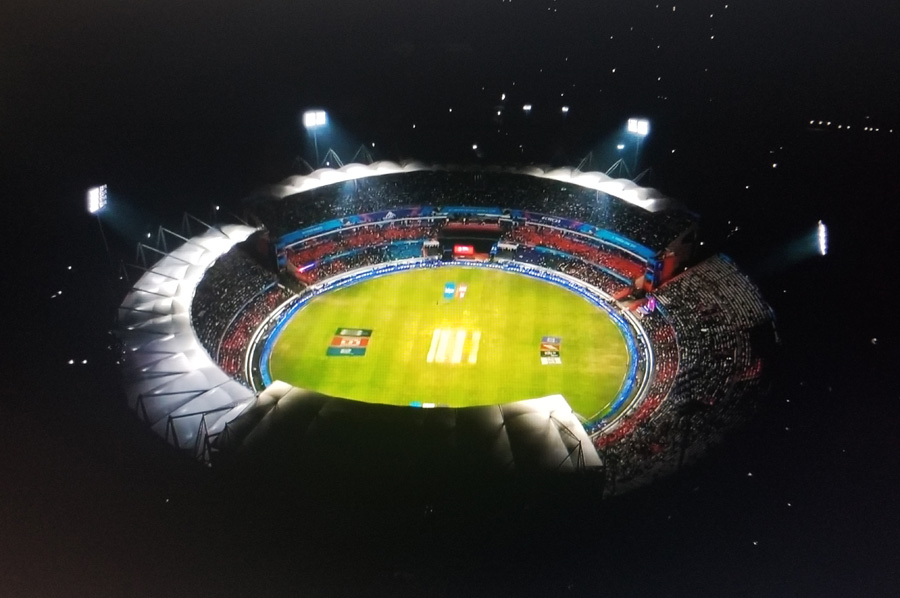 Grand Reception Hall
The Grand reception hall of the RGICS houses several Memorabilia and picture galleries of crickets and cricket administrators whose significant contribution to HCA and the game of cricket cannot be forgotten. The home and visiting teams dressing rooms and respective galleries are also accessible from this reception hall.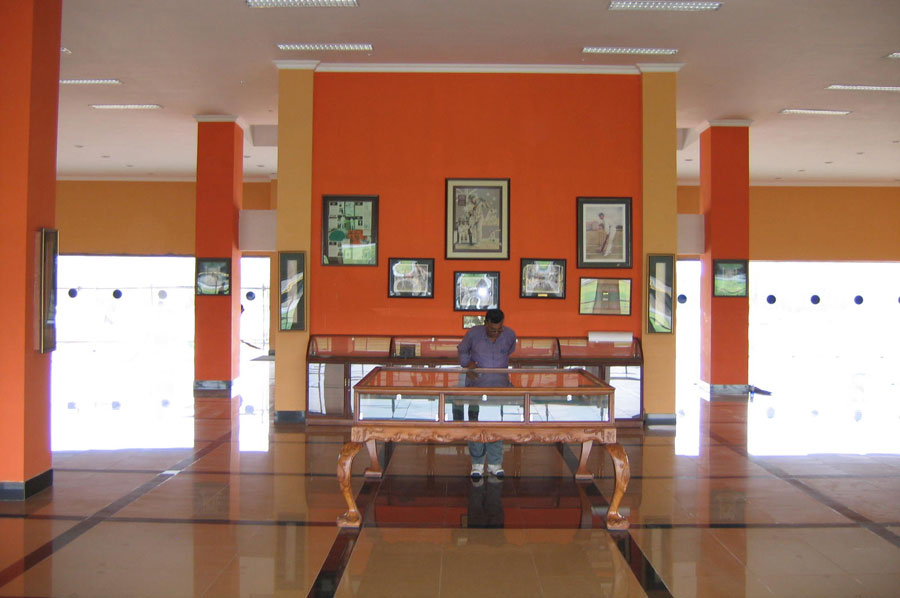 Pitch and Play Area
The pitch and play area is manned by well experienced and knowledgeable curators and support staff. RGICS pitch is a true and lively pitch comparable to international standards. This is in sharp contrast to earlier piches at Hyderabad which has a reputation of being batsman friendly and high scoring. The outfield is lust green and trimmed to allow fast travel of the ball.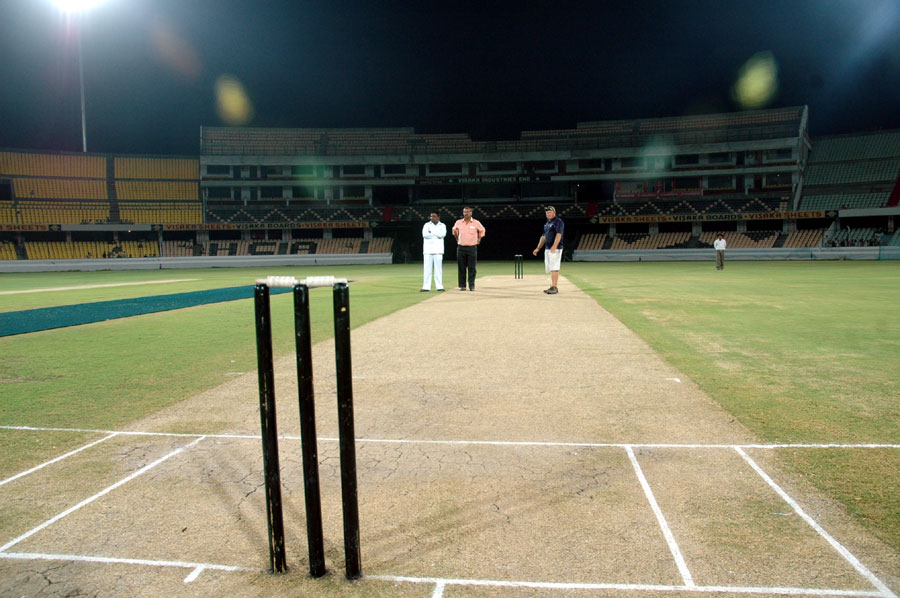 Stadium Capacity and Facilities
The stadium has a capacity to accommodate 45000-50000 spectators. It has corporate boxes, Chief Minister's box, a spacious and well equipped media room with wi-fi. The Stadium has specially designed vantage points for television cameras all around the stadium for effective coverage of the matches.